Top Five Trending Aesthetics and How To Follow Them
In this article I will show different aesthetics that are very popular during this time. With each aesthetic shown, I will explain what that aesthetic is, how it became what it was, and how to get into it with pictures displayed to give a visual description of what it its.
Dark Academia is a popular aesthetic that circles around dark themes and associates itself with reading old books, poetry, and journaling.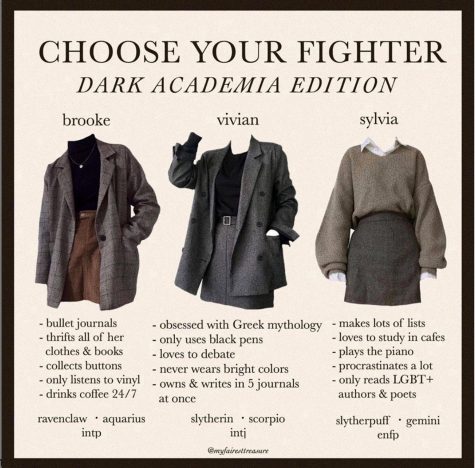 The name hints that its clothing style uses a lot of darker tones such as gray, dark brown, and black. Light Academia is very similar but uses lighter tones such as beige, light brown, and white. Both aesthetics use a lot of sweaters, cardigans, button ups, and almost anything plaid. A few things that people relate to Light/Dark Academia are statues, coffee, and poetry. The best stores to shop for this aesthetic are Nordstorm, Urban Outfitters, Madewell, and Brandy Melville.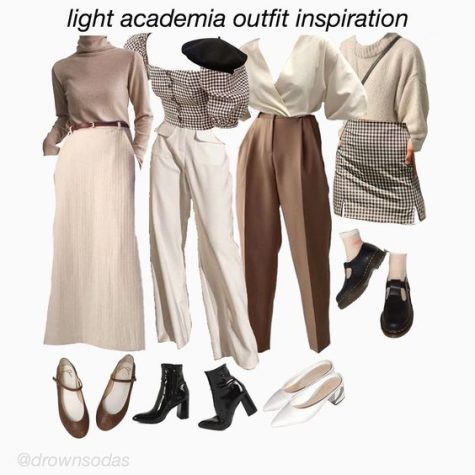 Y2k meaning "year 2000" is a running trend inspired by the style of pop culture during the mid 90's and early 2000s. It contains clothing like trending sneakers, colorful glasses, baguette bags, wide-leg jeans, short skirts, and etc. It has a lot of material with fake fur, leopard prints, and sparkles. It's heavily influenced by pop culture and media such as the doll brand "Bratz", the movies "Mean Girls" and "Clueless", and the playboy bunny logo. The best places to shop for them are Shein, Urban Outfitters, and Dolls Kill.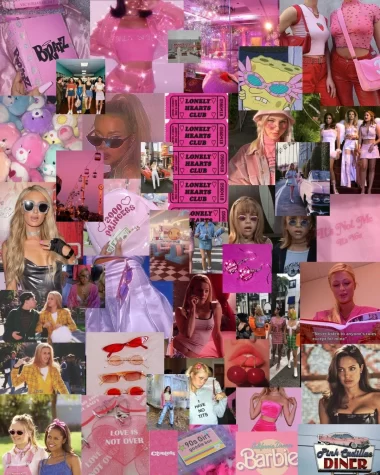 Luxury Life is basically what the name tells you. It idolizes a new money lifestyle filled with luxuries. Top brands of cars and fashion are usually seen in the aesthetic including Channel, Louis Vouton, Ferrari, and Tesla.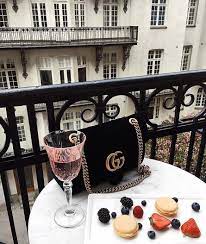 Some things that you might see people post are them at hotels, their expensive items, or overall just living the dream life. This aesthetic differs from the others due to the cost and it's more of a way of living than the style. The best stores for this are just top brands similar to the ones mentioned before which also include Gucci and Dior.
Coconut Girl is an aesthetic that recently got popularized on TikTok. It's a summer style that includes a lot of hibiscus flower prints, colorful tank tops, and temporary glitter tattoos. It has a lot of tropical vibes and is mostly seen as clothing to wear to the beach. A few associated things to this aesthetic are beaded and shell accessories, dolphins, and tropical colors. Again, this aesthetic focuses around the summer and beaches, mostly Hawaii. To shop for this type of fashion, Zara and Forever 21 work best.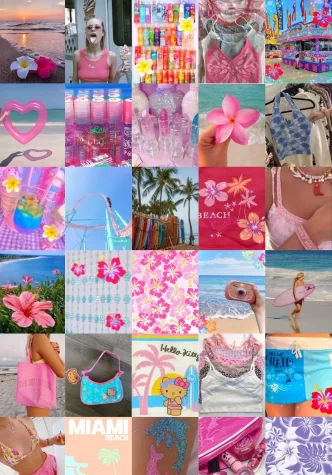 The Coquette aesthetic is a very feminine and romanticizing style. It's heavily inspired by singers like Lana Del Rey and books or films like "The Virgin Suicides". It's associated with cherries, floral prints, soft pink, red, and white tones, and the brand Dior. The fashion consists of plenty of lacework, frilly socks, Mary Janes, strapped tops and dresses, and little bows. It's usually seen as a summer style but it can be worn whenever. To follow this aesthetic, the most recommended places to shop at are Brandy Melville, Dior, and Nordstrom.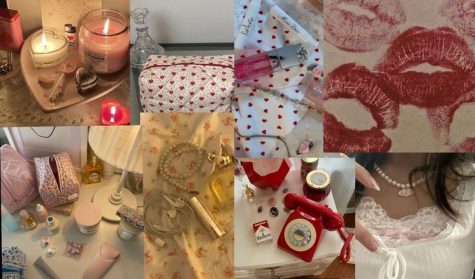 Leave a Comment
Donate to Infinity Institute News
Your donation will support the student journalists of Infinity Institute. Your contribution will allow us to purchase equipment and cover our annual website hosting costs.