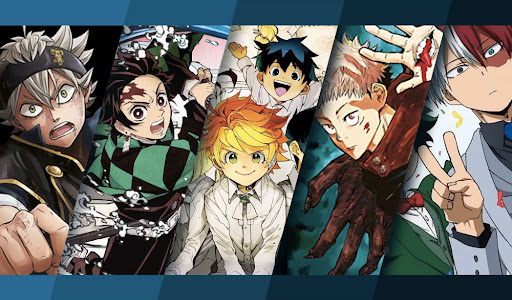 History:
Anime has been known worldwide for the content it provides. Incipiently starting in Japan in the 1950s, Anime has evolved since then, loved by all Japanese citizens. Around the 20th century, it became a popular source of entertainment for people across the globe! The first anime ever made was a short film known as "Namakura Gatana," developed by Junichi Kouchi in 2008 near an antique shop. This short animation is two minutes long and is about a samurai whose katana is dull, or so it seems. 
Another version of anime is called "manga",  a paper-based anime. Rather than animating, manga develops a story simply from drawings. Since the development of manga and anime, its popularity has traveled internationally and has evolved to what we know today. 

Recommendations:
We'll start with a classic and an original – one of our all-time favorite anime series. This is a popular, classic anime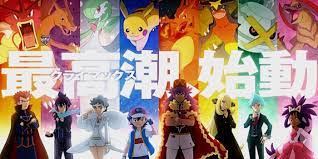 for all ages, so you may have already heard it. Pokemon is the name of this anime! This anime, which first aired in February 1996, has had a huge global influence. It is established in a universe inhabited by enigmatic creatures called Pokemon. If you own a Pokemon, you can perform a variety of things with it, but the most common choices are battling and using it! The protagonist is a young boy named Ash Ketchum, who has just one ambition in life: to become a Pokemon Master! He encounters friends and formidable opponents along the way, and he overcomes obstacles with achievements in the form of gym badges, which he collects to participate in the Pokemon League! On his journey, he meets friends and foes and overcomes obstacles with achievements. We recommend this anime for its mix of humor, artistic flair, and dynamic characters, all of which are sure to perk up your mood!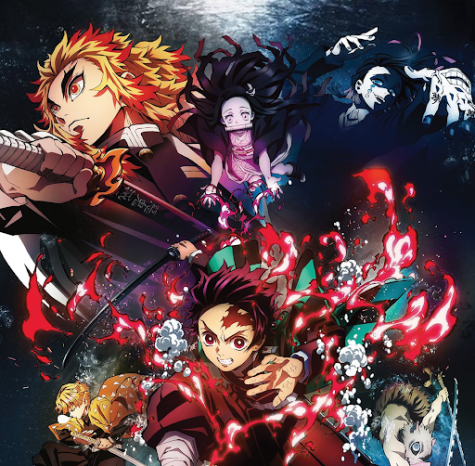 Demon Slayer: Next, this anime is perfect for anyone who praises a blend of bloody horror, suspense, and amusement in all forms! One widespread anime gaining popularity since its release date in 2019 was Kimetsu no Yaiba, commonly known as Demon Slayer.  The plot unfolds in a horrific dystopia in which humans and demons battle it out, each side controlling unique, extraordinary talents. It introduces Tanjiro Kamado, an orphaned kid, and his sister, Nezuko, who live with their mother and three younger siblings in a modest yet perfect life. After a sudden murder in the Kamado residence, Tanjiro mourns for his murdered, devoured family; he saves and controls his alive but demonic sister. Henceforward, he swears to extinguish all evil demons out of pure vengeance. Along the way, he meets both great friends and terrifying opponents to become a skilled Kanoe and Demon Slayer Corps member. The plot, character development, and antagonists are outstanding in this anime. It has a twenty-six-episode season, a movie continuing the series, and even a new season. It comes with a gore warning for major blood and death, but it is a must-see for anyone interested regardless.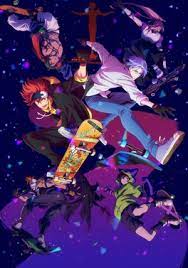 Sk8 The Infinity: An anime more on the wholesome side is Sk8 the Infinity. Released in 2020, Sk8 the Infinity has attained adoration for the extraordinary development of its two protagonists, skateboarders, and companions Reki and Langa. Reki, a high schooler, is addicted to a secret event called "S". "S" is a skateboarding battle where contestants race through challenging courses in an abandoned mine. Reki is living his average life until Langa, a new student from Canada returning to Japan after studying abroad enters the picture. Reiki takes Langaa to the event, and they both become skating partners and best friends. A mix of emotional roller coasters and action-packed, perfectly animated races – this anime is definitely worth the watch.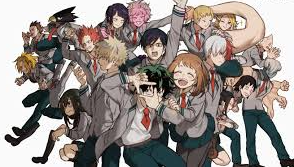 My Hero Academia:  A world where 80% of popularity is born with powers called quirks, and only Izuku Midoriya lives his life without one. Despite being bullied and persecuted by many people and being regarded as an outcast, he continues to try to be the best hero. He obtains a huge opportunity to fulfill his goals as a superhero after earning a quirk from the current #1 hero and his idol, All Might. This energizing five-season show with many films is a smash hit and a must-see for fans of intense action, superheroes, and life-long adventures!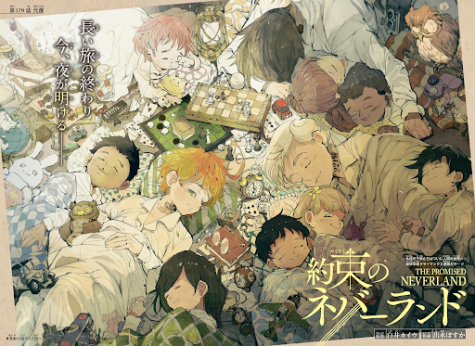 The Promised Neverland: Is a horrifying and fictional (or is it?) anime. Three orphaned children realize that their pleasant, go-lucky life isn't what they thought it was. In search of a secure life, the orphans must flee the terrifying world they have encountered. Emma, Norman, and Ray, the three protagonists, have devised a plot to flee Grace Field House, one of the many plants that raise humans for food while posing as an orphanage. Will they be able to flee? Will they succeed, or will they fail and be killed? Find out in the two-season animation and journey of their horrors and aspirations.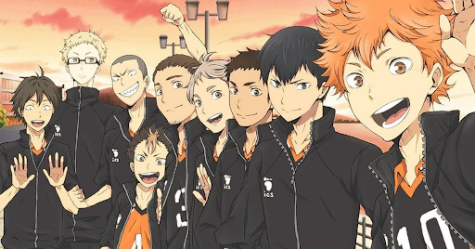 Haikyuu: This sporty anime follows Shoyo Hinata, a young boy finding his passion for volleyball after observing a match on TV. Despite his smaller structure, Hinata shows his efforts and passion for becoming the greatest volleyball player. On this athletic journey, he meets inspirational competitors and supportive teammates. If you are a fan of volleyball and challenges, then this is the one for you!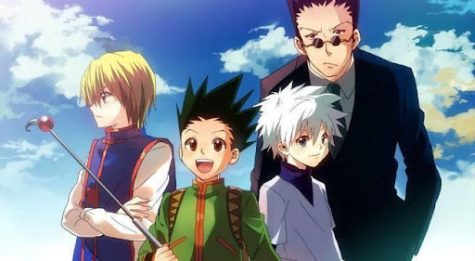 Hunter x Hunter (2011):  This starts with an optimistic 12-year-old child named Gon, whose dream is to follow in his father's footsteps as a professional hunter. While he goes to take the Hunter Exam, he discovers new friends. After the exam, Gon and his friends go on an adventure to find Gon's dad and follow their dreams. Though this may seem like a childish anime, after 6 arcs of character development and storyline it changes dramatically into an amazing shonen anime. So, if you are interested in comedy, adventure, and suspense, then this anime is waiting just for you!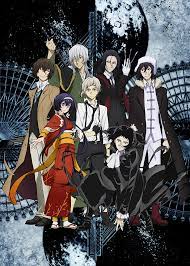 Bungo Stray Dogs: Atsushi Nakajima, an orphan kicked out of an orphanage, finds himself on the verge of death. That is until he meets Dazai Osamu and his companion Kunikida Doppo, detectives who solve unique situations that sheer reality cannot. What will they discover about their pasts, and how will this impact them? To find out, watch this three-season show.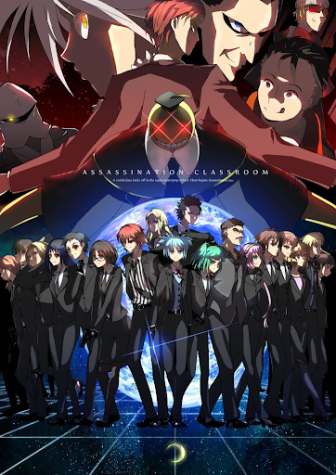 Assassination Classroom: Nagisa Shiota, a former high-class student, is the protagonist of this story. Unfortunately, he was demoted to E-Class, the lowest class. On a normal day, however, he learned that he and his classmates were going to be assassins! Their mission?  It's not a particularly exciting or safe mission; all they have to do is kill an octopus-like supernatural being that intends to destroy the Earth. Since it had already destroyed the moon, they knew he was a hazard. The octopus-like monster, on the other hand, chose to become their instructor and assist them in completing their studies so that they might graduate. Can Nagisa and his classmates save the world from collapsing and prevent the world's downfall? And why is this mysterious creature planning to demolish human life but help the students out at the same time? Watch this action-packed comedy anime to find out!

The Anime Community:
Anime has had a huge effect on people, media, and clothing styles. It has intrigued many people to create art and clothing from their favorite anime. Anime-themed merchandise, such as shirts, toys, purses, and jewelry, is available. There are a variety of collectibles available that many people will like. Of course, all of this comes at a cost. On the internet, you can find a lot of art based on a variety of anime created by fans with exceptional artistic ability. There are also several fan fiction written by people from all over the world. These stories share people's perspectives on their favorite Japanese anime films. However, there is also a not-so-great area for these sorts of things (watch out for this place!). Other than those "not-so-great" parts, the media is a great place to see what other fans of your favorite anime think!

Conclusion:
In conclusion, anime has had a significant impact on current entertainment. It has succeeded to spread its influence all over the world since its inception in Japan in 1950. Because of how popular this form of media has become, there's an anime out there for just about anyone! Some of the more popular anime, such as My Hero Academia, Haikyuu, and many more, even spawned creative communities developed about them. These fans express their love of their favorite shows by drawing art, writing poems, and even composing songs! Anime is not only a vast and varied form of entertainment but is also a great way to meet individuals who share your interests!